100% plant-based seafood with all the amazing nutritional benefits of fish and none of the ocean damage.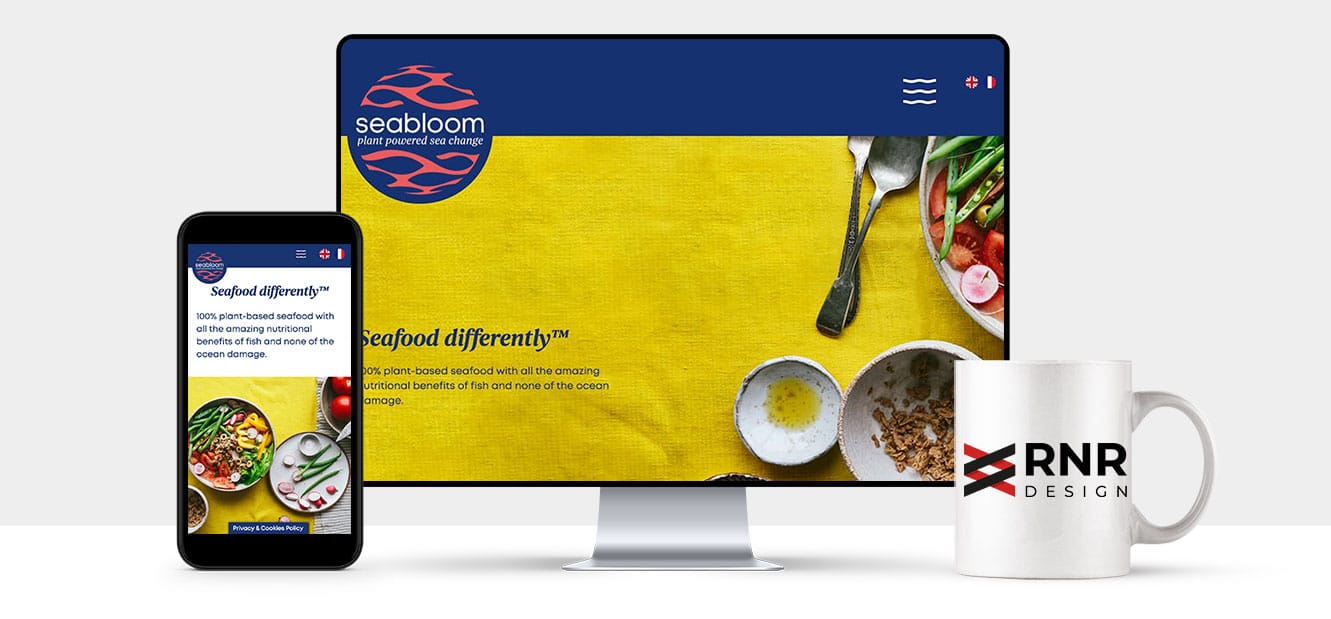 Seabloom was new to the consumer market, a delicious plant-based seafood that packs a nutritious punch of healthy protein, omega 3s, vitamins and minerals, entirely natural and vegan.
A website and marketing tools were required to showcase the great new products and gather interest along with their social media marketing.
The site had initially been created as wireframes to give the basis of the layouts before any design was required, then designs supplied in Photoshop, so I was tasked with developing the bespoke website from these designs in WordPress (the world's most popular website builder), so that the client could then make their own updates as and when and with ease. The site also required to be built responsively for mobile users, the setting up and adding of Google Analytics for tracking visitors, integrating the Mailchimp CRM system for gathering newsletter subscribers and forms for enquiries.
One more important factor, it needed to be multilingual website, so a system was required to be able to create pages and posts in both English and French.
Tasked with the development of the website, initially this was developed locally on my own computer for ease and speed of developing the framework. Then, once it was in a position to share and gather some client feedback, a staging site was set up on one the best hosting platforms for developing and hosting fast, reliable, and secure WordPress sites, WPEngine.
Easy editing without a creative block
It was very important to Seabloom that they had full flexibility to edit pages & the content. Using some custom settings, we utilised the power of the Gutenberg editor to create a flexible experience for the team.
Each & every aspect of the site's pages were set up as a custom blocks with unique content fields, allowing the team to edit or add content, without any constraints on the overall page layout. This provided the perfect platform for them to amend & create new pages, without having to access a single line of code.
All site content and images were optimised for SEO (search engine optimisation) best practices onsite and a multilingual system setup for making editing content in another language as easy as possible. With creating a multilingual WordPress website, it also had to be a system that helped not make duplicate content be an issue with search engines.
Ready to get started?
Our focus is all about your business success & achieving your goals.
If you're ready to make a start, send us a website project enquiry.