Website Design, Development, Events Management and Graphic Design.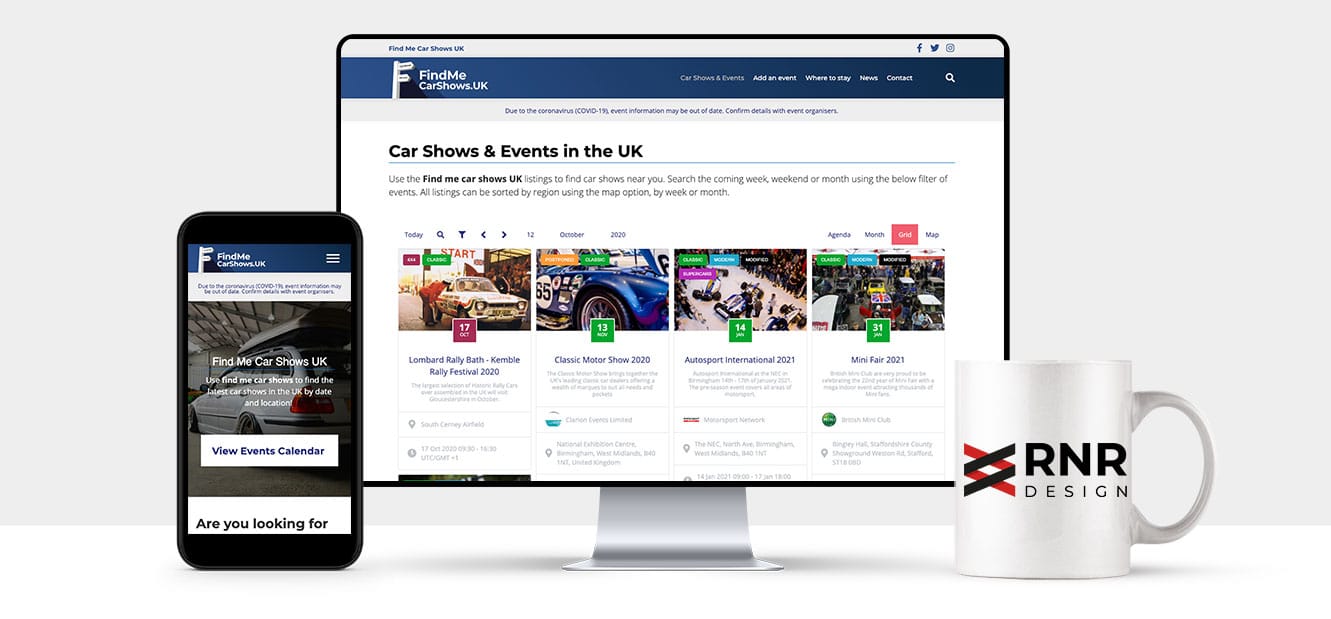 With trying to find car shows and events in the UK, it was a challenge to find one resource online that listed the best car shows in the UK.
The solution needed to be an easy to navigate website, listing car shows and events by the type of event (classic cars, supercars, modified etc), date and location.
Through research and analysis, the majority of users are on mobile devices, so the website was designed and developed to make sure it's fast to load and each page setup for onsite SEO best practices.
Through the primary consideration of SEO and page speed performance, the site is growing organically year on year to become the number 1 car show website in the UK!
Year on Year Growth of Sessions 2019 - 2020
+108.9%
New users
+124.85%
(this is even taking into consideration the coronavirus pandemic cancelling a lot of events between March & June 2020!)
Ready to get started?
Our focus is all about your business success & achieving your goals.
If you're ready to make a start, send us a website project enquiry.