Gordon Hendricks is Elvis
Facebook advertising campaign to increase ticket sales.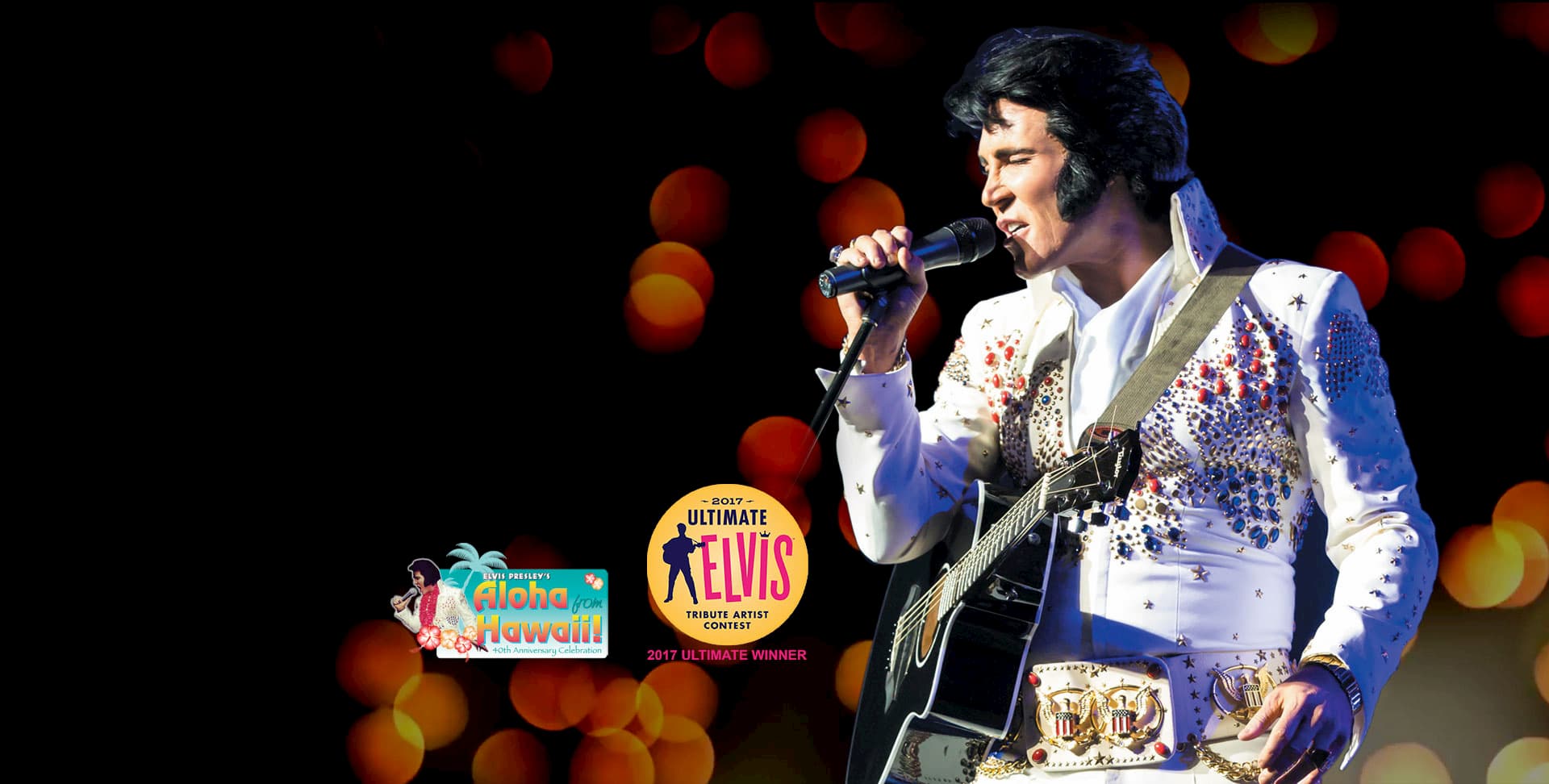 As part of the campaign to generate more ticket sales, we were tasked with the build of ads to run on Facebook using existing assets. Plus, modified the existing 1 minute video to a shortened version that would convert better.
The initial campaign was set to run from 9th July - 10th August 2019.
Results from the initial campaign were:
Post Engagements: 2,101
Reach: 35,515
Cost per click: £0.09
Impression: 68,121
Amount spent: £198.32
August 6th - August 10th 2019
For the new campaign, this was split tested between the use of a video and a static image. Over the course of 4 days, the results from the new campaign were significantly improved:
Daily Budget: £26
Links Clicks: 1,980
Reach: 50,544
Impressions: 75,372
Cost per result (image): £0.12
Cost per result (video): £0.09
Amount spent: £244.82
Below are examples of the static image and video used.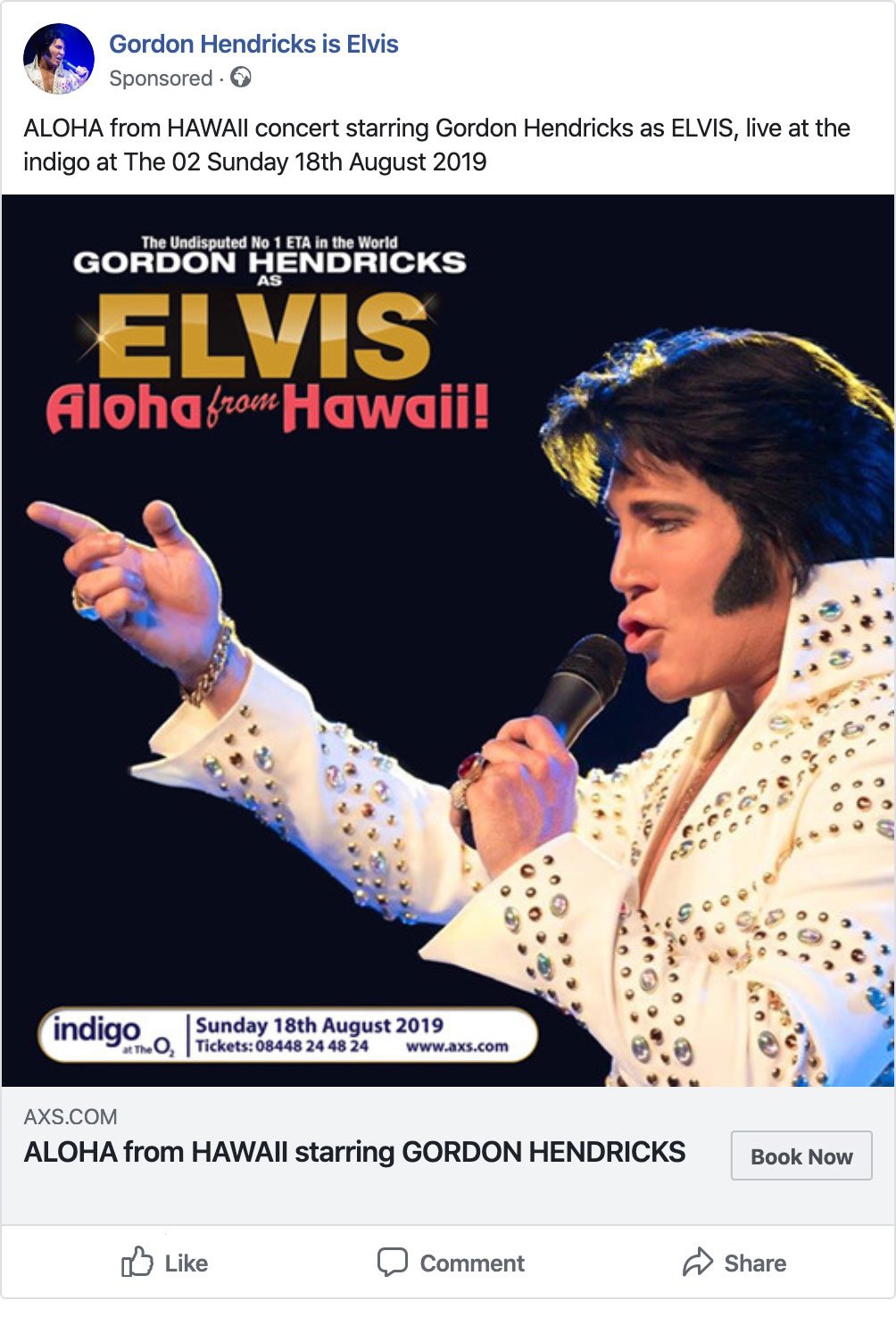 Ready to get started?
Our focus is all about your business success & achieving your goals.
If you're ready to make a start, send us a website project enquiry.