Full website design and development in WordPress for one of the top recycling centres in the South West.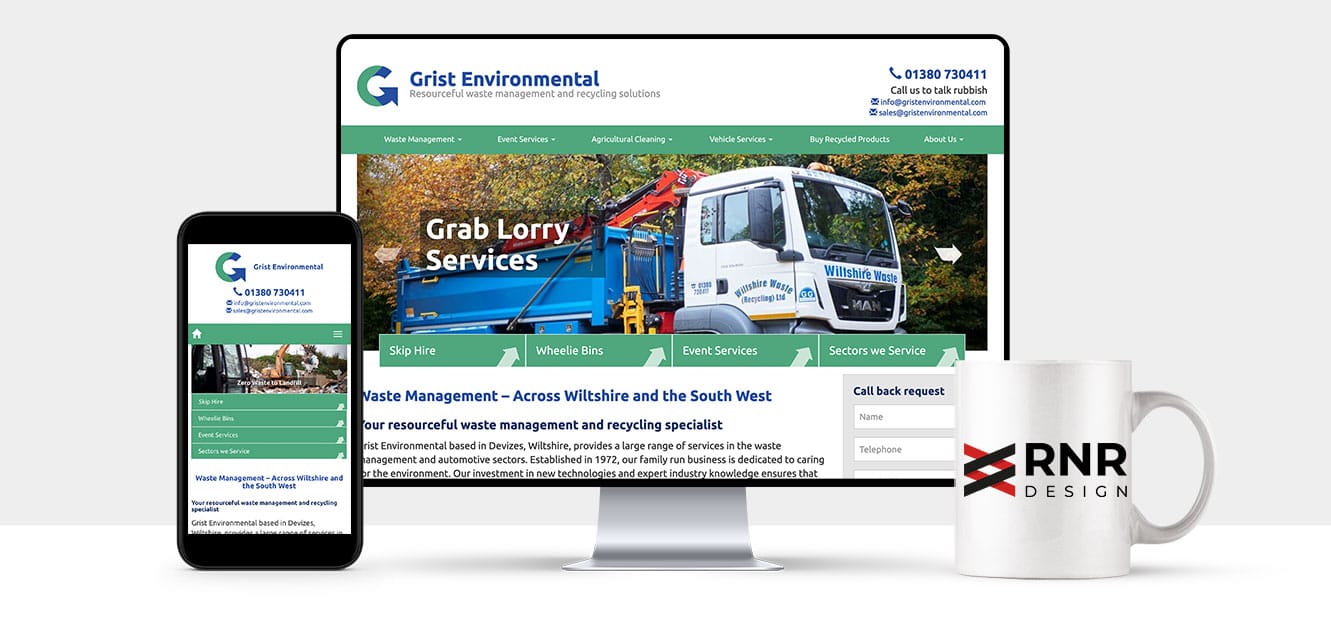 The existing website was old, non-responsive and the navigation structure wasn't very clear so we broke down the site structure into five main top-level parent sections; waste management, event services, agricultural cleaning, vehicle services and details about Grist. The site content naturally filtered into these sections and now its quick and easy for users to find the information they are looking for.
To go with the new website, a new logo and imagery were required to convey easy to digest details on bin sizes etc.
The site was built using WordPress, allowing the team at Grist Environmental to have full editorial control over content and blog articles.
To bring the site up to date, a new logo was created to tie the redesign together, along with scaled illustrations of wheelie bins, etc to keep a uniform design throughout the site.
Ready to get started?
Our focus is all about your business success & achieving your goals.
If you're ready to make a start, send us a website project enquiry.